Yazda's Mobile Medical Clinic team in Sinjar continue to provide free health care services and medicine to the local communities in 14 villages located on the northern side of the Sinjar Mountain, in Kurdistan.
Mobile Medical Clinic
The mission of this Mobile Medical Clinic is instrumental to serve these vulnerable communities and in ensuring they have access to essential and fundamental health services and medicine, especially during the current COVID-19 outbreak.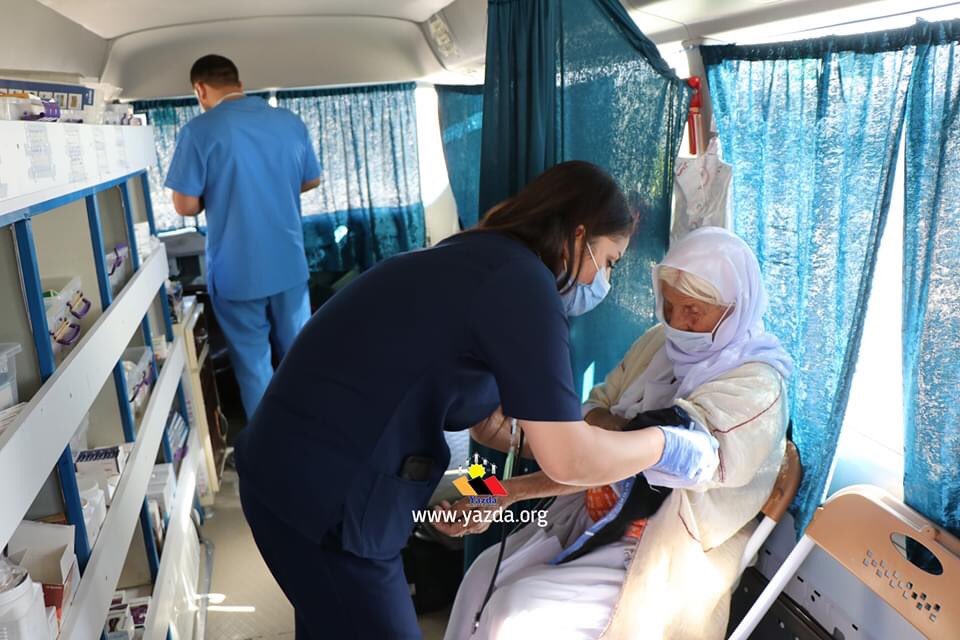 In July, the Mobile Medical Clinic Team- which consists of a medical doctor, two nurses, one pharmacist, and a driver- provided health services to 1204 patients. This included programs for educating the community about the COVID19 pandemic and the distribution of masks, gloves, and PPE. Additionally, the team provided instructions, physical assessment, and treatment to 214 patients who are suffering from chronic diseases including hypertension, asthma, and epilepsy.
Why Sinjar Mountain?
These village communities were directly affected by the 2014 Kurdish Yazidi genocide. Some villagers are survivors themselves. And they have too limited access to healthcare services due to the physically remote location and their socioeconomic status. The villages are located on the slopes of Mount Sinjar, and far off main roads and the only access is through muddy back-roads. Access may be further restricted during snowfall in winter and due to floods in spring. The majority of the population in these areas are poor farmers and shepherds who rarely leave their home villages.
Yazda Foundation
Yazda is a multi-national Yazidi global organization established in the aftermath of the Yazidi Genocide in 2014 to support the Yazidi ethnoreligious minority and other vulnerable groups. It aims to prevent future genocides against the Yazidi community and other minorities and to assist them in recovery from the 2014 genocide. 
Stichting Vluchteling (Netherlands Refugee Foundation) supports Mobile Clinic project.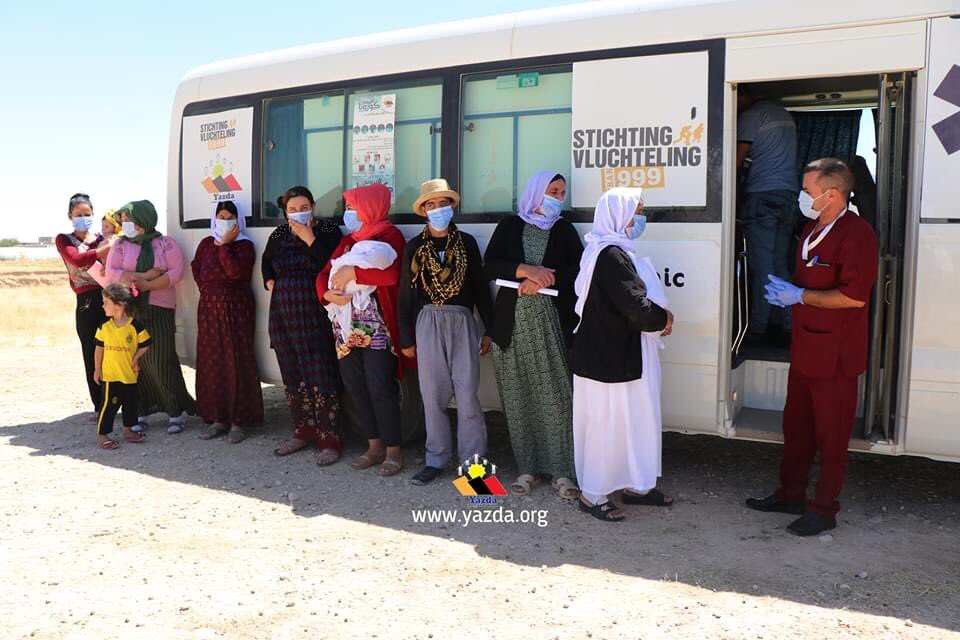 Story Source: 
Materials provided by Yazda Foundation. 
Note: Content may be edited for style and length.
If you like my article, you can buy me a coffee and share your thoughts 🎉☕

Buy me a coffee